Water Purification in Watertown, SD
For pure, drinkable water in your home, trust AAA Pure Water to deliver! We're your local area experts for water purification, softening and filtration systems, as well as education about these important technologies. Through a combination of cutting-edge water treatment technology and extensive industry knowledge, we provide solutions, no matter what your needs.
AAA Pure Water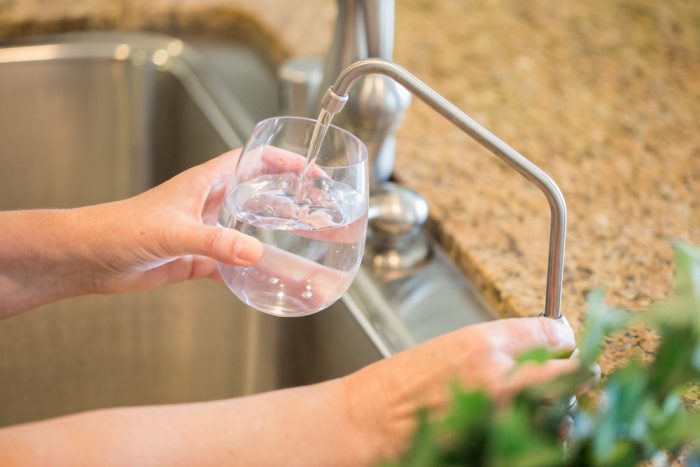 Is your home enjoying the cleanest, safest levels of potable water? Unless it's backed by water filtration in Watertown, SD, chances are you're cooking with, bathing with and drinking water that's contaminated in some way, shape or form. From heavy metals to natural elements, groundwater contaminants to erratic compounds from municipal sources, it takes a true professional to tell you what's in your home's water. At AAA Pure Water, we do more than just tell you: we help you eliminate these contaminants, to ensure you're enjoying the very best water possible. Our goal is to enhance your quality of life, and by doing so, protect the environment!
We're your local experts on water filtration systems in Watertown, SD, providing homeowners with reverse osmosis installations and other softening and purification technologies. We also offer lease-to-own water treatment equipment and provide installations and repairs on systems, to ensure lasting water quality in your home. Our approach to every home is tailored and professional, to make sure your water purification needs are addressed on a case-by-case basis. The result is always water where you can see, smell and taste the difference in quality! Take a look at just a few more reasons we're so widely trusted for water treatment services and products:
All of our whole-home water filtration systems are 100% made in the USA!
Our business is fully licensed and insured for your peace of mind.
We're members of the Water Quality Association.
Our business was founded in 1978 and we're backed by decades of professional experience.
Test Your Water Today
The first step to clean, safe water in your home is knowing what's in it and how to treat it. Call today and schedule your FREE on-site consultation and professional water test with INSTANT results.
Areas Served
Proud to provide homes and offices with the purest, cleanest water in South Dakota, including:
Aberdeen, SD
Brookings, SD
Huron, SD
Sioux Falls, SD
Watertown, SD
Beadle County, SD
Brookings County, SD
Brown County, SD
Clark County, SD
Codington County, SD
Day County, SD
Deuel County, SD
Faulk County, SD
Grant County, SD
Hamlin County, SD
Lake County, SD
Marshall County, SD
McCook County, SD
Miner County, SD
Minnehaha County, SD
Moody County, SD
Roberts County, SD
Sanborn County, SD
Spink County, SD